While the great Indian
middle class obsesses with
cricket and corruption, an
epic three-way battle is
unfolding in forests across
the country. It is time to
take notice, and a stand.
Because, more than
anything else, the outcome
of this tussle will decide
India's future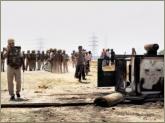 Related Articles










Either abolish environment
laws or follow them —
undercutting them is not an
option for the Prime
Minister's Office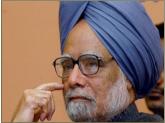 Having asked poor tribals
to leave tiger reserves, the
green ministry refuses to
allow rich and rowdy
tourists in core forests.
Behind this face-off lies a
network of hidden interests
that exercises monopoly
and prospers on
corruption. More than
strict regulations, it's time
for transparency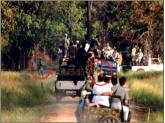 Tigers have killed more than
50 people around the
Tadoba Andhari reserve
since 2006. Why is
Maharashtra's Chandrapur
district turning into India's
bloodiest tiger conflict zone?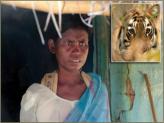 Four tigers found dead in
less than a month, within a
triangular patch of about
40 sq km in the heart of
one of India's best reserves.
Natural deaths? Infighting?
Poaching? With the media
rife with speculation, an
investigation cuts through
the clutter to find some
answers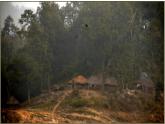 It is one thing to watch the
nation's best forests
plundered in the name of
so-called GDP growth,
quite another to be asked
to feel good about it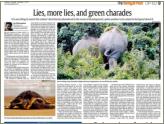 If inclusive growth has
been a false promise,
"inclusive green" is just an
oxymoron. Conservation, as
a cause bandied about by
the elite few, conservation
has alienated its most
natural and powerful ally:
the marginalized millions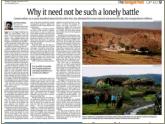 Without course correction,
the village relocation drive
may not secure our best
tiger forests. A few early
lessons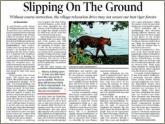 Home | Reports | Related Articles | Resources | Gallery | Feedback | Contact | About














Snow leopards share a
particularly punishing
habitat with people in the
higher reaches of the
Himalayas, with resources
scarce and vegetation
sparse. The conventional
conservation model of
separating wild animals
and people simply does not
work here. India's green
establishment is showing
signs of accepting this
reality, if only grudgingly